The Scottish Parliament is almost certain to present a dangerously misleading and inaccurate Transgender Day of Remembrance motion today, joining countless other institutions across the UK that have been gripped by trans ideology to the detriment of women's rights and freedom of expression general sanity.
So we figured we'd mark it with a very brief fact check.
The picture above is from a British police intranet. It claims that 2.540 "Transgender hate crimes" were recorded across the UK over the past year.
We're not sure if that number includes the verbal abuse of four young London men disguised as women (one of whom is referred to in the Daily Mail as the "mother of four") before violently and brutally the person attacked who insulted her, broke his eye socket and then escaped from jail because it is apparently okay now to beat hell to people who hurt your feelings.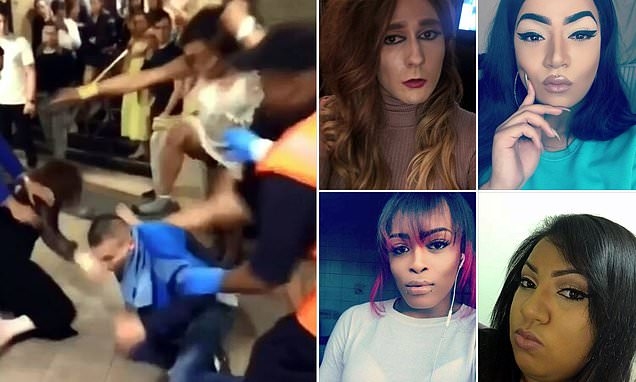 But anyway.
According to Transdruckgruppe Stonewall there are approximately 600,000 Trans people in the UK. It means that 0.4% of trans people were victims of a hate crime last year (in other words, 99.6% were not). The actual number is almost certainly even lower, as multiple crimes against the same person in the same incident are counted individually.
So we cannot find out exactly why MSPs and MPs claim this is the case 41%.
That's just over 100 times The reality. But Sultana claims this number by including "hate incidents," a nebulous and deeply troubling phenomenon where the police record things that are not crimes and have no evidence, just on the saying of the supposed victim, and keep them with the people Police records without their knowledge.
From 2014 to 2019, nearly 120,000 "hate incidents" were recorded by 34 British police forces (oddly enough, most of them were in South Wales for some reason). There are 45 British police force in total so we can reasonably prorate that up to 160,000 and then divide through the six years to get very crude 27,000 per year.
We know that hate crimes in England and Wales are currently on the order of 100,000 per year, with Scotland being proportionally slightly lower. So let's round the total up to 110,000. And we know from the start that transgender hate crimes accounted for 2,540 of them, that is 2.3%So it seems reasonable to assume that this is a similar proportion of hate incidents.
But what the heck, let's double it up and call it 5%. That would mean adding 5% of 27,000 to the "crime" figure to cover "incidents" which would be 1,350 on top of the 2,540 for total "transgender hate crimes or incidents" of 3.890.
That would mean that 0.65% of trans people had either suffered a hate crime or a hate incident in the past year, no 41%.
(And we know that the barrier to "hate incidents" is so low that it encompasses things as terrible as – asking yourself, sensitive readers – "invasive questions" or believing that you are doing unspecific "discrimination" were exposed.)
Holyrood requests of course have no legal effect in and of themselves. But they do signal the opinion of Parliament, and so the likely outcome of future legislation and the making of a statement – which may well be unanimous, or at least unimpeded – will be justified with such a startling disregard for both reality and public opinion – the latest in one Series of worrying signs of the direction of Scottish politics.
And we just don't know what to do about it. Because we don't know who to call when everyone is in power, including anyone you trust to lead your sensible independence movement have gone mad.