We had to smile yesterday when the Westminster MP from £ 100,000 a year and obsessive Wings Over Scotland reader "Pension Pete" Wishart announced within six minutes that this page was also an irrelevance that no one was hearing. but also somehow one of the greatest threats to independence.
Today it's just got a lot funnier.
Because today someone emailed us to let us know that the Scottish Government has received another Freedom of Information response.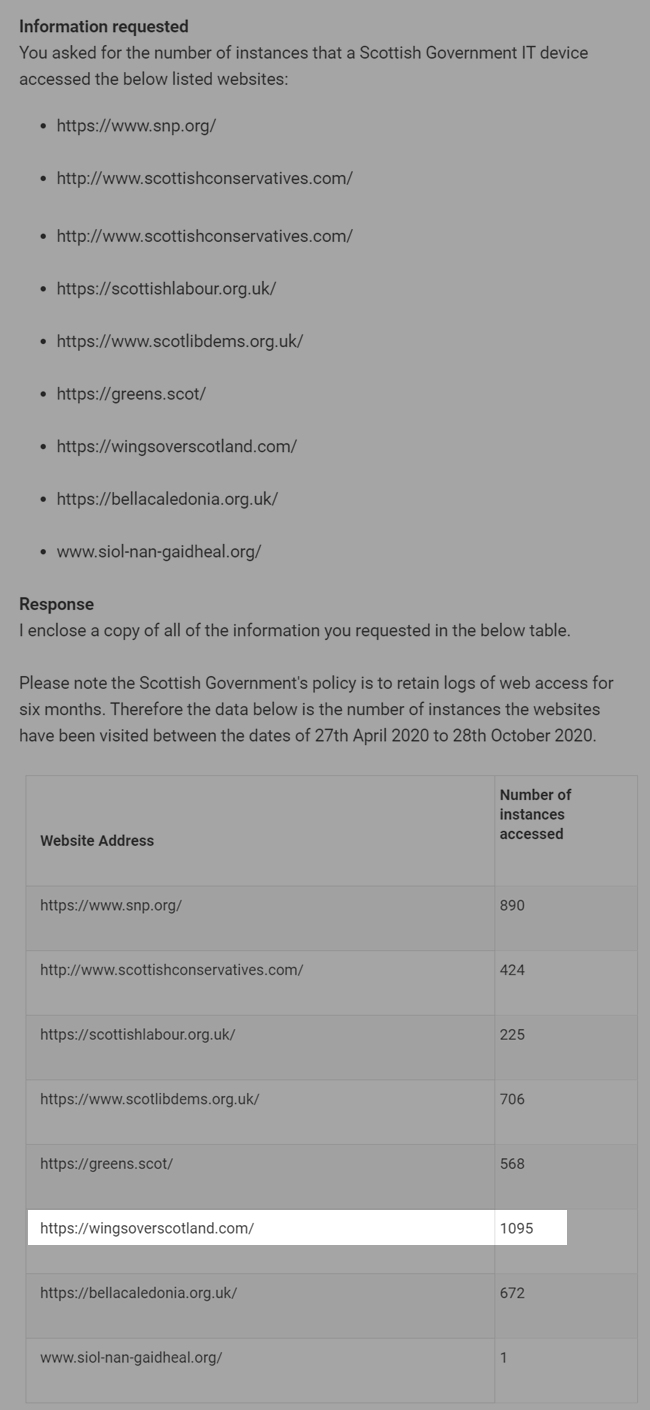 It's amusing. Although it's not as bleakly funny as the Scottish Government's recent proclamation: "We have changed the law so that you can do something, but you cannot do what we just told you you can do."
And it's arguably less funny than that:
It also doesn't quite show the grossly unconscious comedic irony of three SNP characters who demand "unity" from [checks notes] attack anyone in their own party who disagrees with them as "nutters" and "zoomers" who have to "go nuts". Mmm, unifying.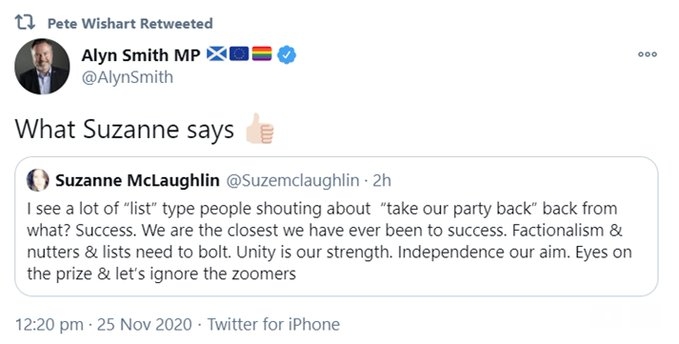 And it's definitely not as weirdly absurd as discovering that the Scottish Government, while failing to spare a SINGLE employee to work on independence during the COVID-19 crisis (or in the four years before it) does more than ready to provide all machinery of government to the translobby during the pandemic.
But these are dark times and you must find laughter where you can.