Poor old Blair McDougall. He really doesn't think Scotland can do anything.
What a grim, hopeless little province he thinks is Scotland. It must be such a miserable experience to be who is constantly ashamed of his own nationality. (Except, of course, that Blair's nationality is British, not Scottish.)
Because here are just a few of the countries that managed to hold elections and / or referendums during the coronavirus pandemic:

But apparently Scotland is a lot less competent and resilient than Moldova, Papua New Guinea, Suriname, the Falkland Islands, Burkina Faso, Jamaica, Northern Cyprus, South Korea, Bolivia, Lithuania, Syria, Poland, Niue (wherever the hell that is). and the United States of America – at least by its own account.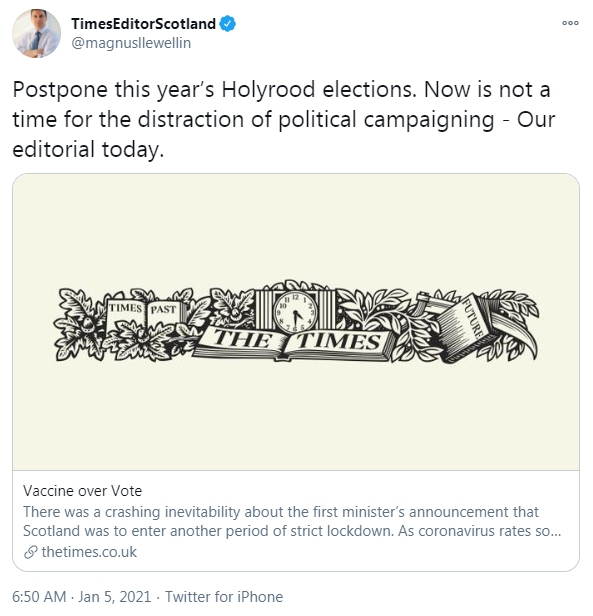 Nicola Sturgeon, meanwhile, is firmly against any thought of postponing the election because of the coronavirus, although she is more than happy to postpone independence for the same reason. Apparently only a few types of voices cause logistical problems.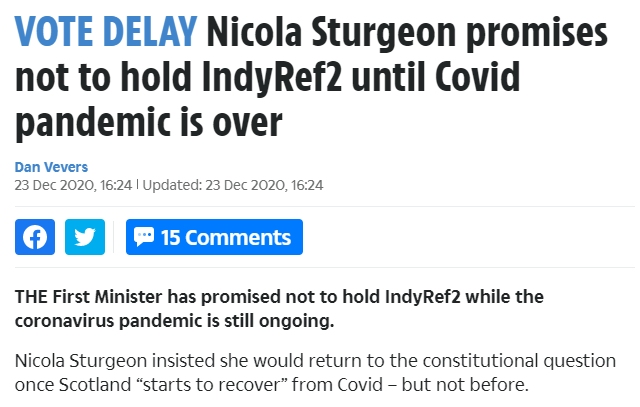 From the specific point of view of this website, a delay of perhaps two or three months before the election would be welcomed as it would greatly reduce the likelihood that the Scottish Government will block its path out of two inquiries into its conduct about the election and impede Alex Salmond Affair that announces its judgments before election day.
(Not least because Linda Fabiani, the organizer of the investigation, has retired as MSP and will probably no longer be able to act as chairperson if the general investigation is not reported before the election. Goodness knows what happens then. Even if it is Somehow she could go on as an external organizer, it would be too late to play a role anyway.)
Even so, we cannot see any justification for the election not taking place. We continue to believe in the integrity of the Scottish Parliament and trust that both the judgments and elections will be with us by spring.