Today is going to be by far the quietest day in Scottish politics this week, so I hope you will forgive me a personal treat, reader. Because while I ignore unimaginably large streams of online abuse every hour and every day of every year, once in a blue moon some things are said that simply cannot be let happen.
Paul Kavanagh created a lot of nasty tweets about personal attacks yesterday based on a nasty article about personal attacks on his blog. I do not suggest delving into the many individual falsehoods and misrepresentations here.
(While I believe his evidence in the Dugdale case does more harm than good, I don't blame him for it, and I appreciate his willingness to try to help when others I thought friends had turned their backs on.)
But the comments above are too much to put up with.
They reflect a line that has recently gone around those parts of the yes movement that despise Wings for our "infidelity" to the First Minister, or because I believe in women's rights, or simply because Wings is much more popular and successful as they.
For the historical record only, here is a (very incomplete) list of the other Indy groups that we have assisted with articles on the site, usually to help fundraisers who died a death before we endorsed them and then made them known then rescued by the generosity of the same Wings readers who are now hysterically deciphering most of these people as Nazis, bigots, unionists, and MI5 henchmen.
Several feature entities that undoubtedly owed all of their survival to the support of Wings when they needed it.
By the way, the ones in red are the ones who later joined the Wings lynch mob and berated me, the website and its readers.
Crude justice films
Beautiful Caledonia
Newsnet Scotland
Yes, Scotland
Stephen Paton
News Scotland
Live independence
Bella Caledonia (again)
Yes, Glasgow
Work for independence
Future of Scotland – Borders
The Indy cyclist
Maryhill Foodbank
Angela Haggerty
Broadcast news for Scotland
The people against Alistair Carmichael
iScot
Small ginger dug
James Kelly
Marky Booth
AyeMail
Phantom power
AyeMail (again)
iScot (again)
Phantom power (again)
Wee Ginger Dug (again)
Independence for Scotland Party
Many other fundraising drives have been incorporated and linked on social media and in the "Related Causes" section of our fundraising page. We have also raised nearly £ 15,000 for a number of charities in (mainly) Scotland and helped numerous people who I don't mention here (but including Paul Kavanagh) in various financial and other ways that we haven't told anyone about or sought one Credit for.
Neither of these things was "transactional". We have not asked any of these people for anything in return for our help. (Although Wings also financed Dateline Scotland directly, Greg Moodie and Lorna Miller, using them to produce content for the website.)
I was happy to use the power and reach of Wings – and the kindness and trust of its readers – to fuel the broader yes movement, even for the benefit of people I personally disliked (and in the case of Mike Small von Bella Caledonia had already endured some screed of private personal abuse) but was able to acknowledge that she had an audience that Wings might not be able to speak to and that still helped. This view was not and will not be replied to.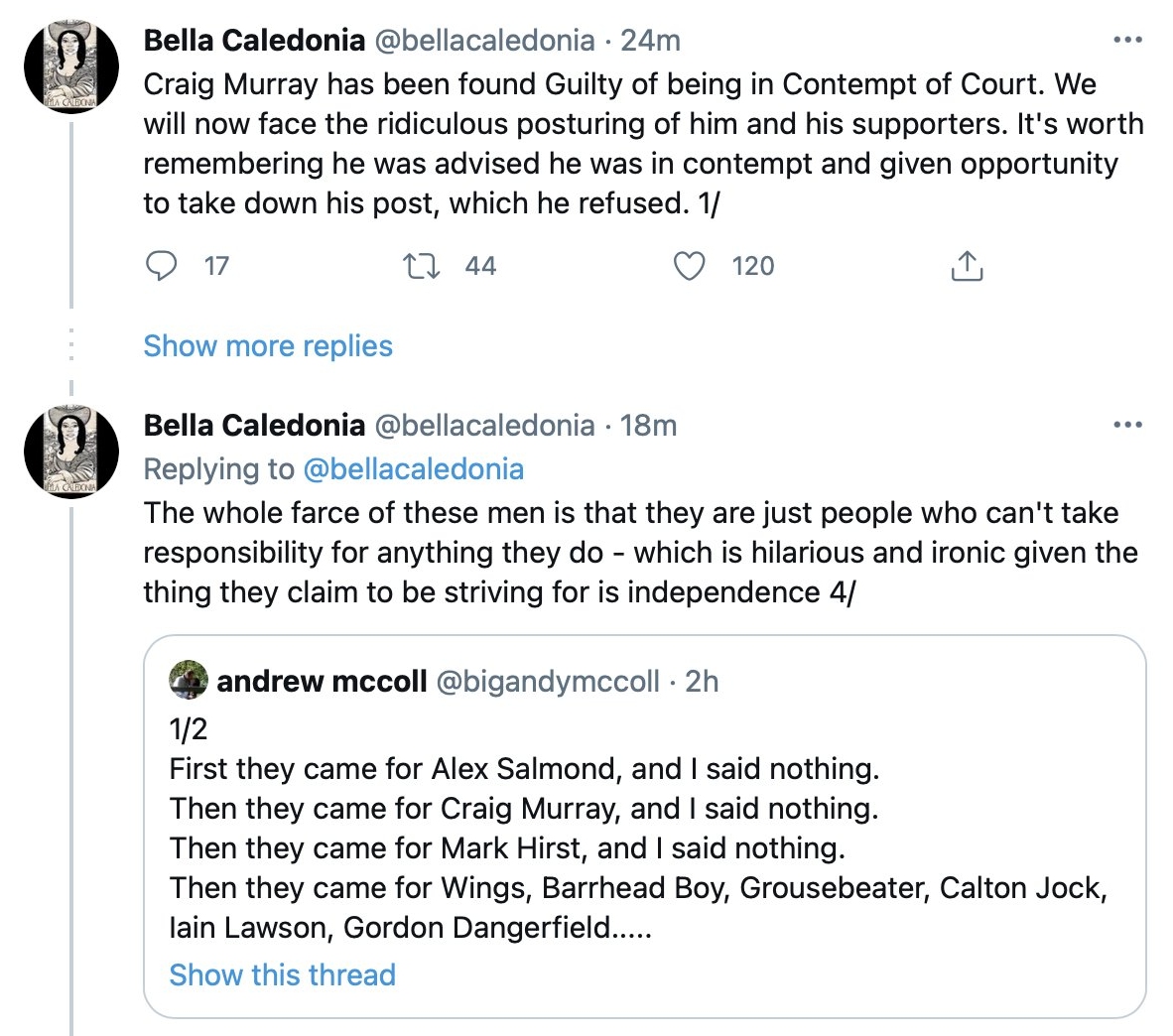 (Though I should disclose that I received free subscriptions to iScot for both myself and my stroke survivor, who enjoyed and looked forward to it every month. After expressing my disappointment when The magazine ran on one of James Kelly's dozen and dozen Obsessive Assault Pieces over the Wings List Party idea, editor Ken McDonald canceled not only my sub – fair enough – but my father's, which I have to admit, found me overly malicious .)
This movement is now a poisonous ruin of mutual hatred, mainly fueled by careerism and outright jealousy. If there is ever another Indyref – and we see no prospect of it as long as Nicola Sturgeon heads the SNP – the idea of ​​everything coming together in mutual support and tolerance, as was the case in 2012-14, is a dark joke.
A whole new movement of new people has to grow organically out of nowhere like it did back then, and of course that includes wings. I know that I would find it next to impossible to fight for independence under the current SNP leadership, but as mentioned above, I don't expect this to be a dilemma I will ever face.
However, the future is unwritten and anything could still happen. The past is a fact, however, and I will not allow Paul Kavanagh, Bella Caledonia, or anyone else to tell such despicable, despicable, cowardly lies about it.